Who can use this feature?
🔐 All team members can configure this integration.
⭐️ Available on all plans.
If you use Google Drive, you can easily link or embed your Google Docs, Sheets, Slides, and Drawings in Nuclino, keeping all your content synced and organized.
To enable the Google Drive integration
After enabling the Google Drive integration, copying a link to a sheet, doc, slide deck, or drawing in your Google Drive and pasting it inline will automatically fetch the title of the file. This integration needs to be enabled by each user individually by following these steps:
Open your Team settings by opening the main menu in the top left corner of the app, clicking on your team name, and then choosing Team settings.

Go to the Apps & Integrations section and click on the toggle next to the Google Drive entry.

Select your Google account and click Allow when prompted for access.

The integration will be enabled and all links to Google Docs, Sheets, Slides, and Drawings pasted inline will automatically use the correct title.
To embed Google Docs, Sheets, Slides, and Drawings
Google Docs, Sheets, Slides, and Drawings can be easily embedded in Nuclino by copying and pasting the link into an empty paragraph. This feature requires no configuration and is enabled for all users by default.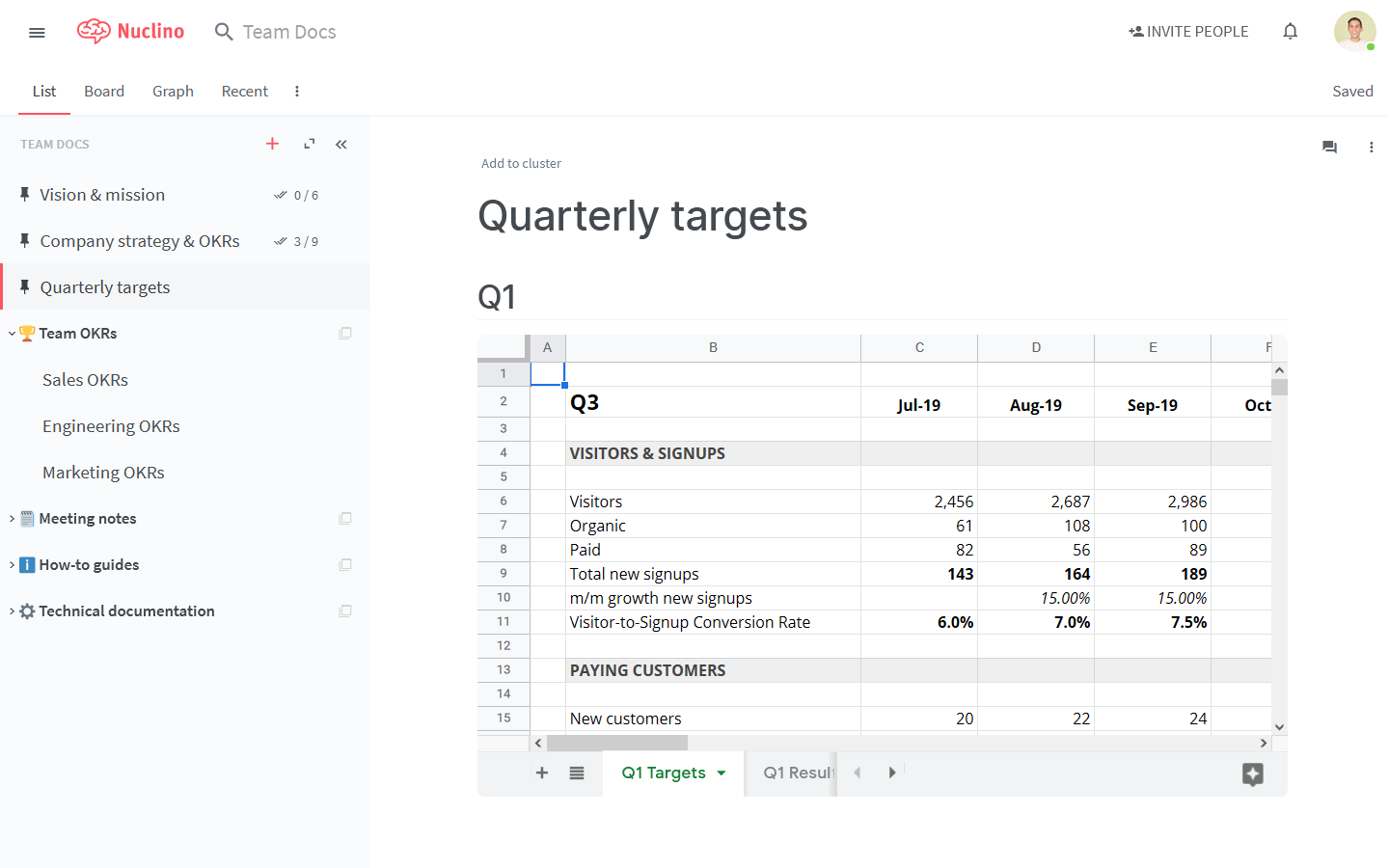 Users will only be able to see the live embed if they are logged into their Google account with access to the document, or if the document is publicly shared.
If you'd like to paste the original file URL as is, without fetching the file title or embedding it, use the Undo shortcut (Ctrl/Cmd + Z) after pasting the link.
Learn more: