Who can use this feature?
🔐 Only workspace editors can use Markdown commands.
⭐️ Available on all plans.
The item editor supports an extended set of Markdown commands, providing a quick and easy way to format text using your keyboard. The commands are triggered when typed at the beginning of an empty line and followed by a space.
To view a list of available commands in Nuclino, open the profile menu by clicking on the profile button in the top right corner of the app and select Hints and shortcuts.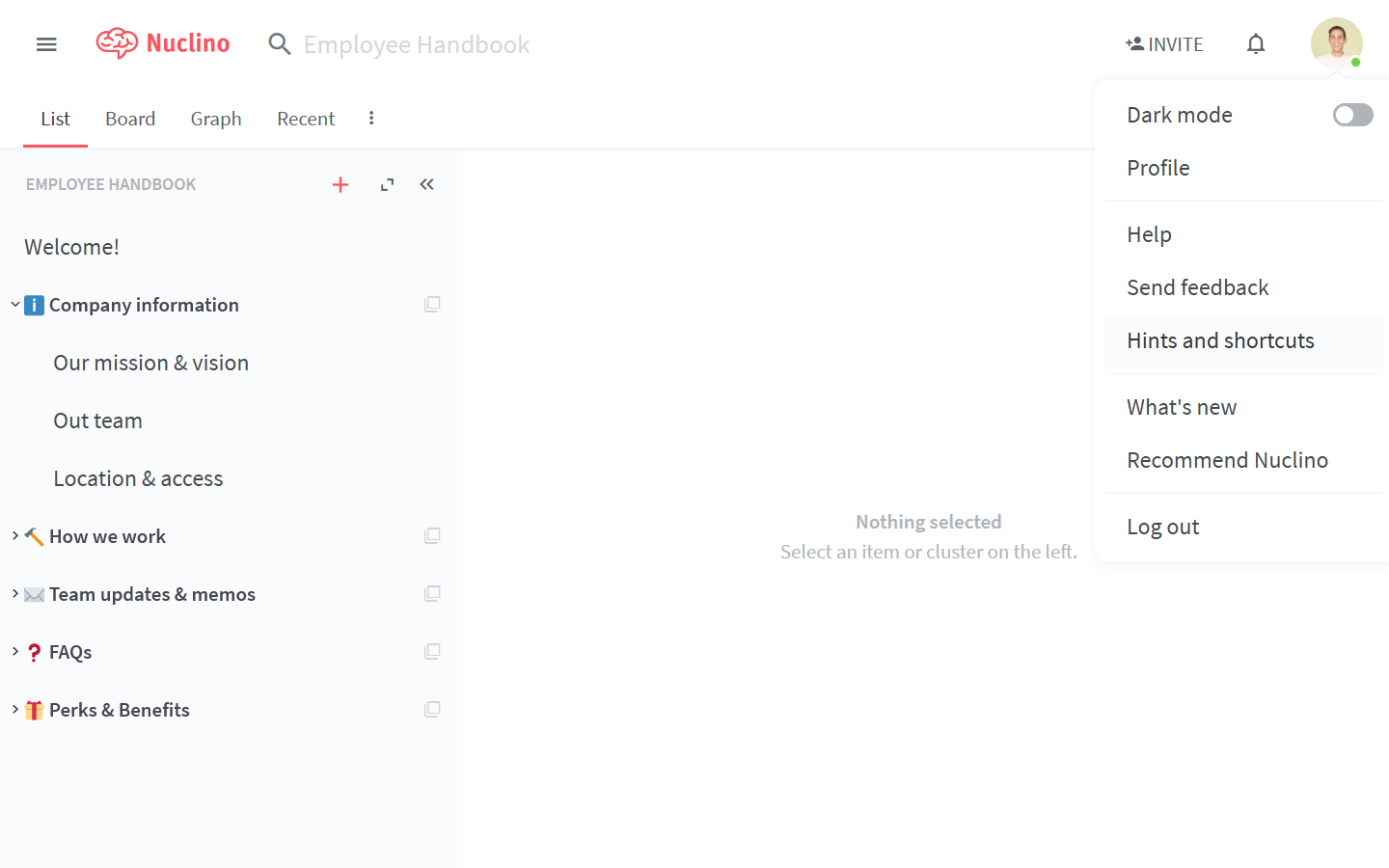 Markdown commands (Format)
| | |
| --- | --- |
| Command | Result |
| **Bold** | Bold |
| *Italic* | Italic |
| ~~Strikethrough~~ | Strikethrough |
| `Code` | Code |
| [Link title](URL) | |
| ==Highlight== | Highlight |
| $$E=mc^2$$ | E=mc2 |
Markdown commands (Insert)
| | |
| --- | --- |
| Command | Result |
| # | Large header |
| ## | Medium header |
| ### | Small header |
| - | Bulleted list |
| 1. | Numbered list |
| [ ] | Task list |
| @ | Mention / Link to item |
| ``` | Code block |
| > | Quote |
| > [!note] | 'Note' callout |
| > [!info] | 'Info' callout |
| > [!success] | 'Success' callout |
| > [!warning] | 'Warning' callout |
| > [!danger] | 'Danger' callout |
| --- | Horizontal rule |