Who can use this feature?

🔐 Only team owners and admins can add Sidekick (AI) to their plan.

⭐️ Available as an optional add-on to the paid plans.
Sidekick is your AI-powered teammate that can be used for a wide range of tasks.
You can add Sidekick to your plan when you first upgrade your team, or add it to your existing paid plan later. If you add Sidekick to your existing plan, you'll pay a prorated amount for the remaining time left on your current billing cycle.
To add the Sidekick add-on to your existing plan
Open your Team settings by opening the main menu in the top left corner of the app, clicking on your team name, and then choosing Team settings.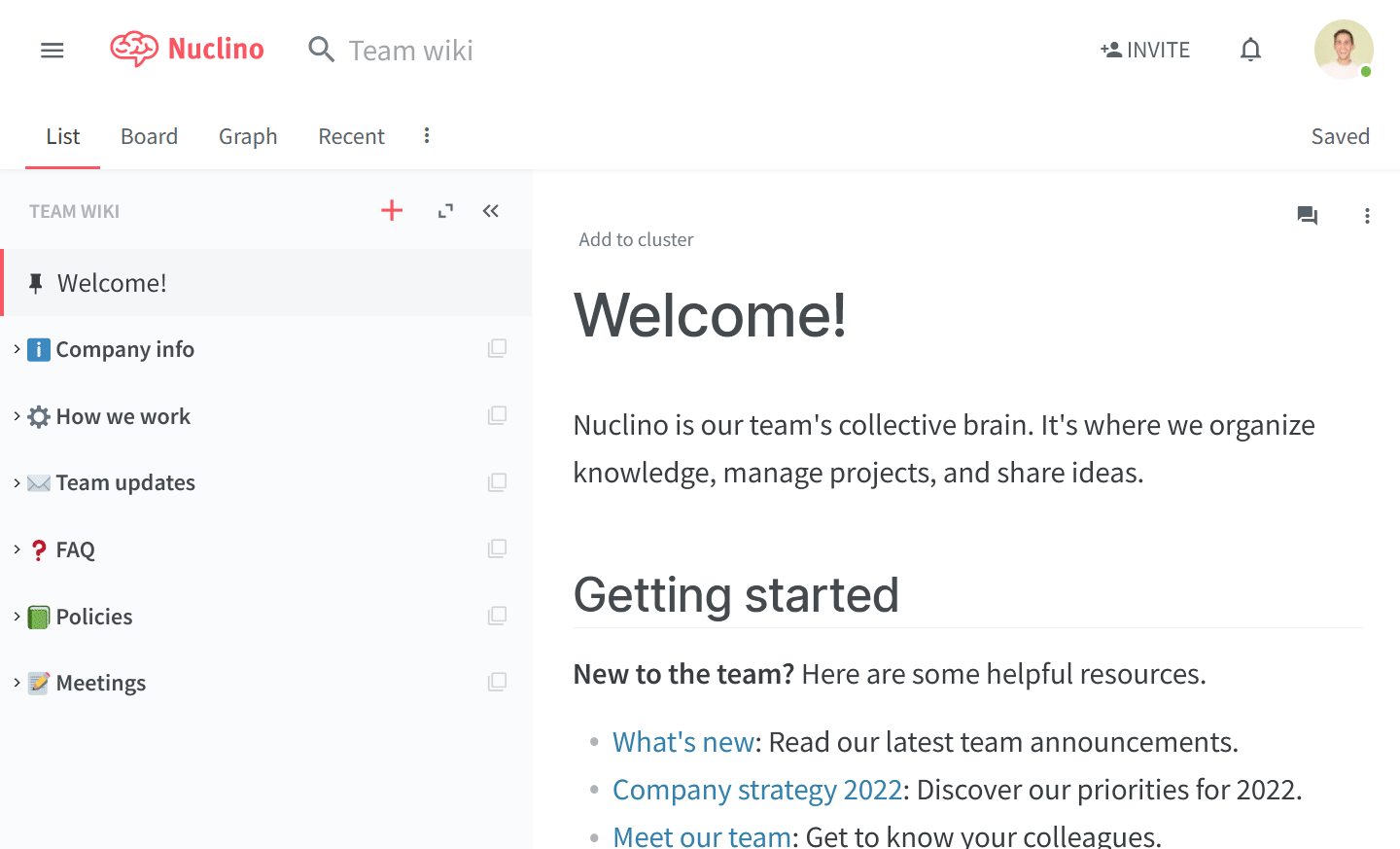 Go to the Plans & Billing section, click on the three dots ⋮ next to your plan, and select Upgrade subscription.
Select Yes from the menu next to Sidekick (AI) add-on.

Click Confirm payment.
To remove the Sidekick add-on from your plan
Please send an email to contact@nuclino.com.
Common questions
Can I try Sidekick for free?
All users can try Sidekick for free with a limited number of requests. The full version of Sidekick is available as an optional add-on for users on the Standard and Premium plans.
Can I get the add-on for specific users, not my entire team?
The Sidekick add-on can only be purchased for your entire team, including all users.
More questions about Sidekick? We're here to help!
Contact us at: contact@nuclino.com