Who can use this feature?

🔐 Only available to workspace editors.

⭐️ Available on all plans.
Grammarly is an online writing assistant that offers real-time feedback on your spelling, grammar, punctuation, clarity, and writing style. You can use the Grammarly browser extension to ensure that everything you type in Nuclino is mistake-free, clear, and polished.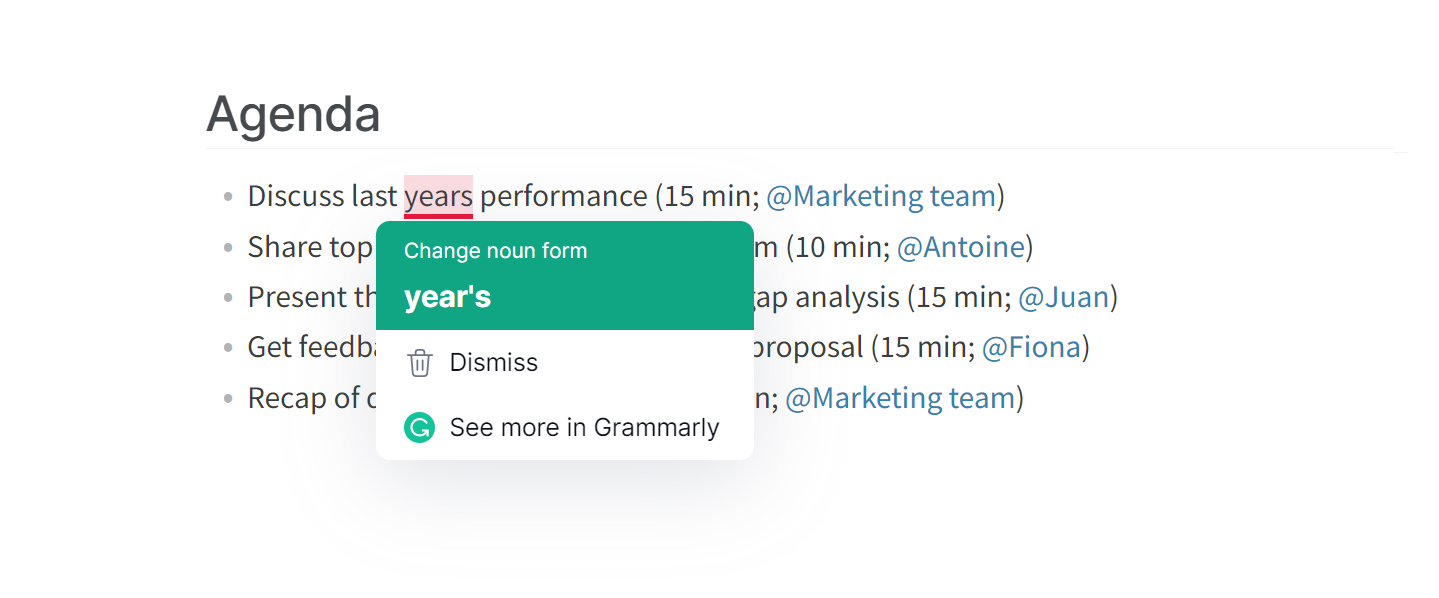 Grammarly offers a browser extension for the following browsers:
Note: While Grammarly is enabled, it accesses your content in order to provide you with writing suggestions. Please ensure that using Grammarly complies with the data security policies of your organization before enabling Grammarly in your browser.

Review the Grammarly Privacy Policy to learn more.
To use Grammarly
Create a Grammarly account.

Install the Grammarly browser extension.

Open the Nuclino web app and make sure Grammarly is enabled on app.nuclino.com.