To open workspace settings
Open the workspace.

Click on the three dots ⋮ to the right of the view tabs and select Workspace settings.
Alternatively:
Open the main menu using the menu button in the top left of the app.

Open the workspace menu by clicking on the three dots ⋮ next to the workspace.

Select Workspace settings from the menu.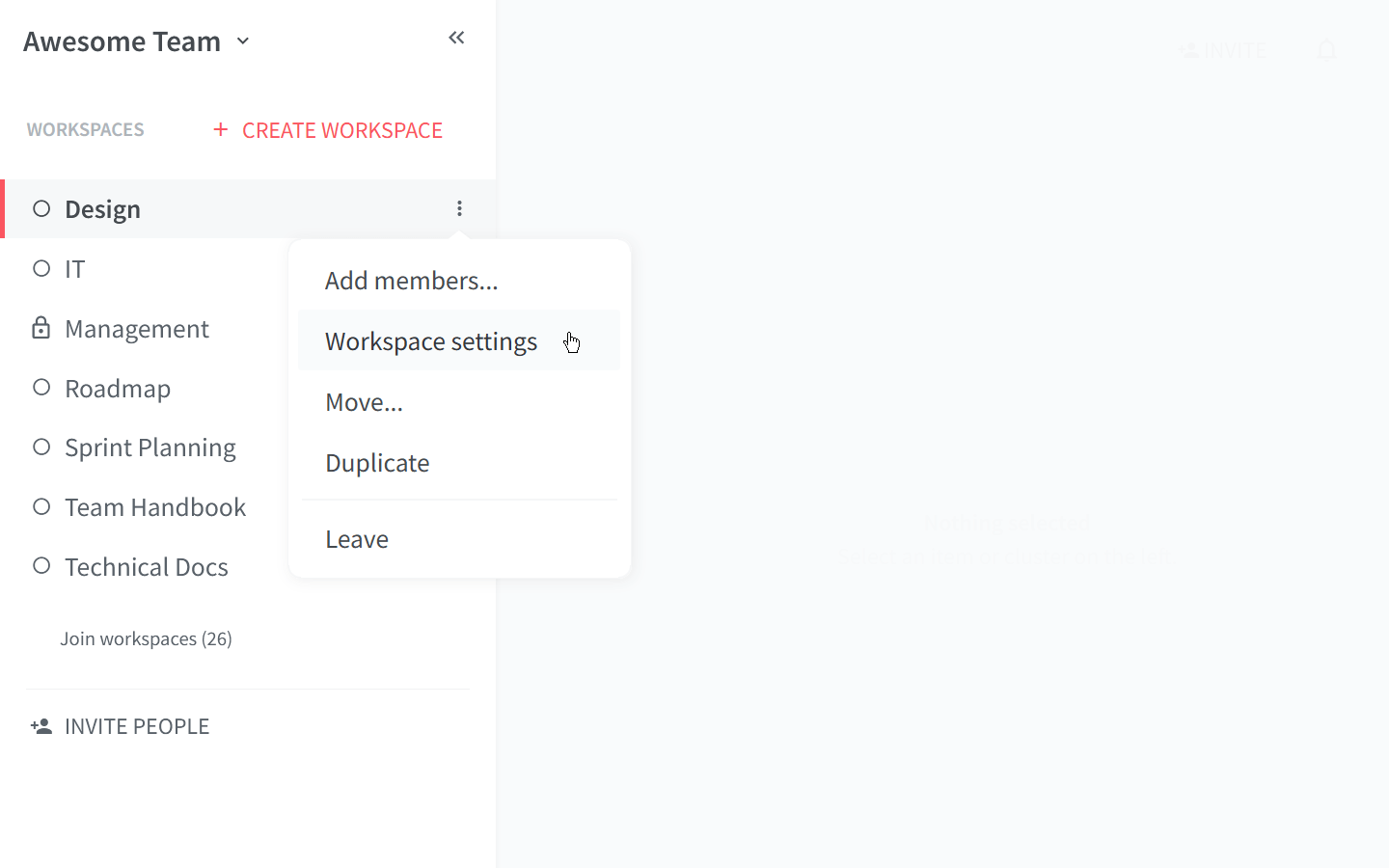 Workspace settings is where you can: