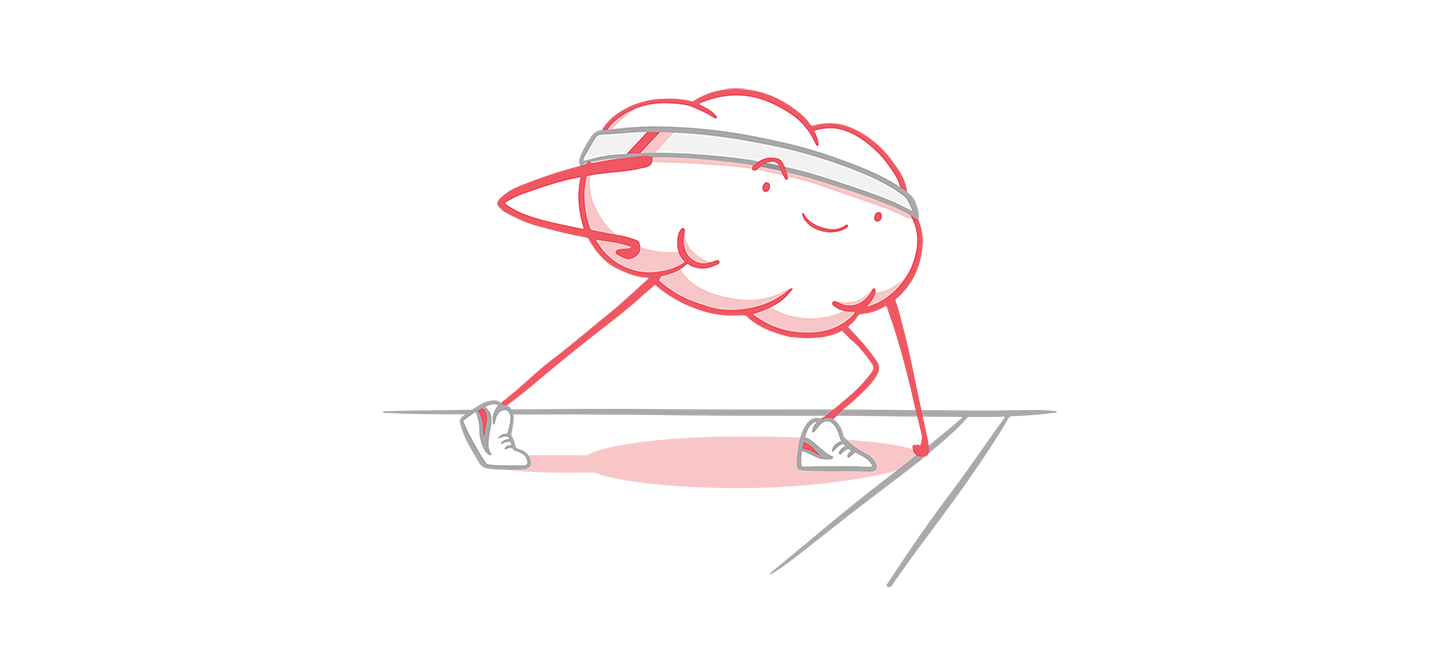 Welcome to Nuclino, your team's new collective brain! It's where you can organize and share your company knowledge, collaborate on documents in real time, and communicate asynchronously through thoughtful, structured writing.
We've prepared this handy guide to help your team get up and running. Don't have time to read? Check out this 2-minute overview video!
Organizing your content
Organize your content by topics, departments, and projects using workspaces. You can create a workspace for your company knowledge base, technical documentation, employee onboarding materials, team playbooks – anything you want. Browse our use case tutorials for inspiration.
The workspaces you create will be displayed in the hidden sidebar – to open it, simply click on the menu icon in the top-left corner of the app.
To set up a workspace, you need to configure:
Privacy: You can make your workspace public – visible and accessible to your whole team – or private, so that only you and selected members can see it.

Default access: Decide whether the workspace members should be able to edit its content by default or have comment-only or read-only access.
Learn more about setting up a workspace →
Creating and editing
💡 Tip: If you are migrating from a different tool, save yourself some time by easily importing your existing content.
Workspaces contain items (think of them as pages) that are grouped in clusters (which act as tags or folders). Clusters can be nested infinitely, meaning that you can create sub-clusters inside of clusters.
Add items and clusters using the + in the sidebar and arrange them using drag-and-drop.
Adding content
In addition to plain text, you can add rich content and embed media from other apps. Use the + button or type / to see the types of content you can add. If you are looking for something specific, type it out to filter the options, for example, /table or /upload.

Every Nuclino item can be collaboratively edited in real time. No edit mode, no save button, no version conflicts – simply start typing and every change will be saved automatically and preserved in the version history.
Formatting content
Formatting text is just as easy – simply highlight a section of text and select the styling you need. Nuclino also supports a set of markdown commands, providing a quick and easy way to format content without taking your hands off the keyboard.
Linking related items
Keep related docs organized by linking them together. Simply type @ and the item title to link to it. Internal links make it easy to explore your content like a website and navigate between different pages without losing context.
Learn more about creating and editing content →
Onboarding your team
Adding new members to your team is easy. Click "Invite" in the top-right corner of the app and add the email addresses of your team members. Or better – create a shareable link and paste it in your team's Slack channel to save time.
Managing access
You can easily manage the access level of each team member by assigning appropriate roles and permissions.
On the team level, you can define how much control they would have over basic team settings, billing, and so on.

On the workspace level, you can decide which members are allowed to add or edit content and who will only be able to view or comment on it.
Learn more about roles and permissions →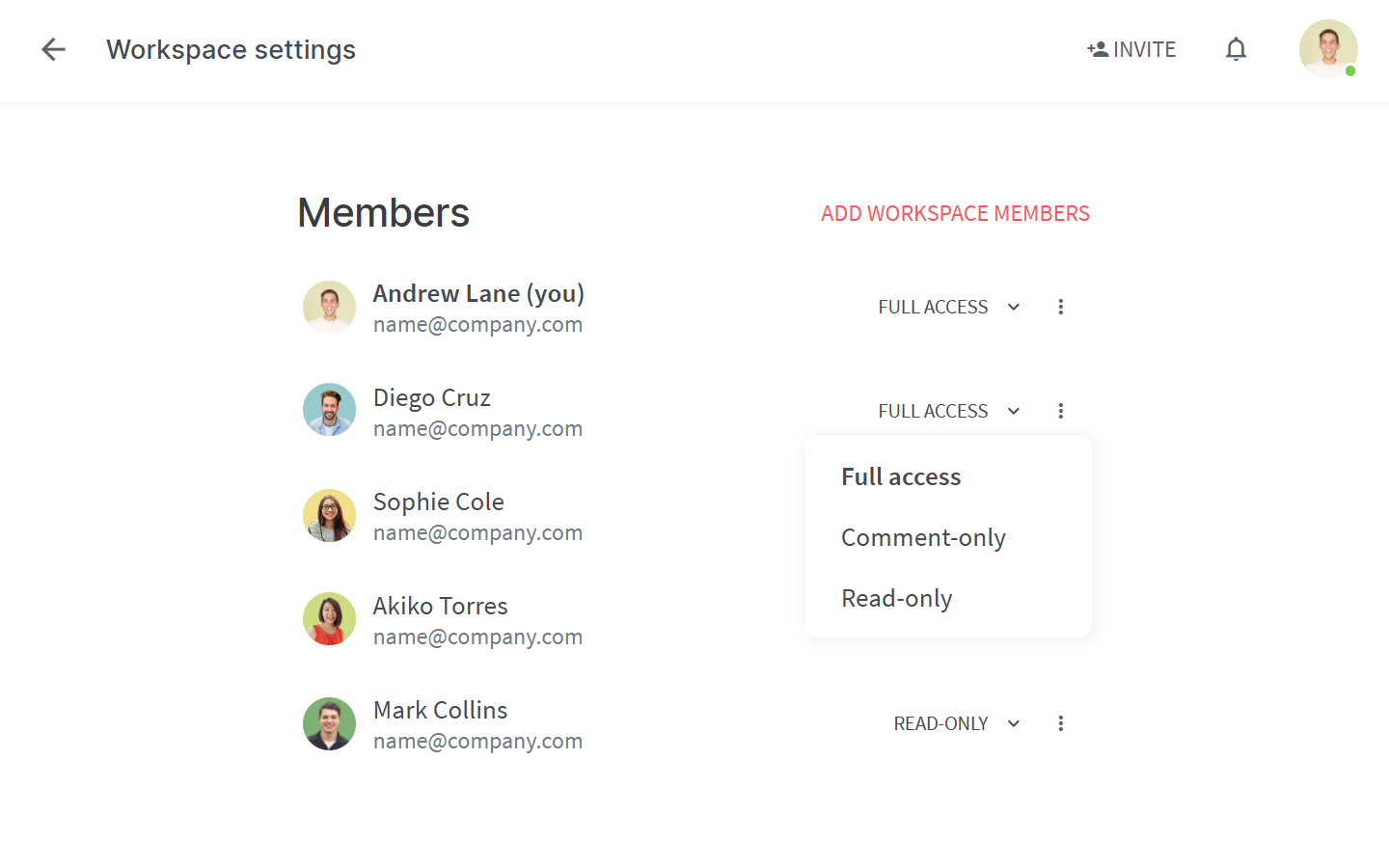 Creating groups
Create groups for team members who may need access to the same content and often need to be notified at once. For example, you can send notifications to all @Engineers and automatically add them to your Engineering workspace, without having to manually @mention or add them one by one. Simply go to your team settings and create a group for them.
Learn more about creating groups →
Welcoming new members
There are several great ways to help your team members quickly get up to speed when they first join you in Nuclino:
Use default workspaces to have every new team member automatically join them.

Create a welcome page with helpful links and resources and pin it to the top of the sidebar. This will be the first page every new workspace member will see. Use this template and customize it for your team.
Use case tutorials
Browse our Template Gallery for inspiration or follow our tutorials to learn what you can do in Nuclino and how to set it up:
...and more! Browse all use case tutorials →
---
Questions? We're here to help!

👉️ Contact us at: contact@nuclino.com